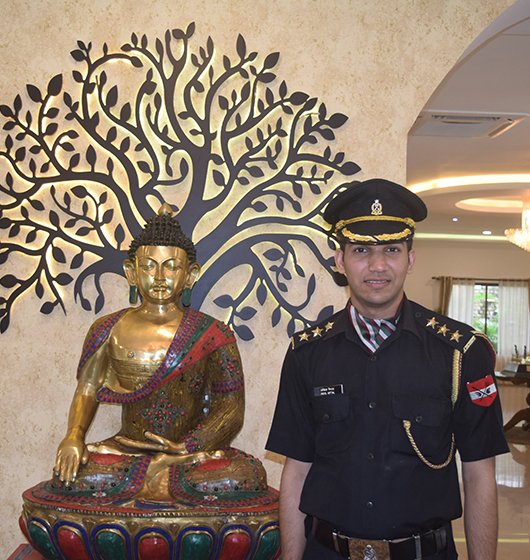 Dr (Maj) Akhil Mittal
Dr (Maj) Akhil Mittal did his graduation from the prestigious Maulana Azad Institute Of Dental Sciences. Then he worked in the world renowned AIIMS, New Delhi as a junior resident doctor. After his residency he did his post graduation in Prosthodontics and crown & Bridge from India's first dental college Dr. R. Ahmed Dental College & Hospital, Kolkata. Dr. R. Ahmed is regarded as the father of Indian Dentistry. Dr. Mittal got commissioned as an officer in the Indian army in the rank of Captain. During his service of 5 years in the army he rose to the rank of Major before hanging his uniform. His army tenure gave him vast array of experience in providing oral health care even in most difficult areas.
Dr (Maj) Akhil Mittal Multi-speciality Dental clinic believes in providing highest quality of dental care where doctor patient trust is given utmost priority.
This clinic only uses product of international repute.
Clinic maintains highest level of STERILIZATION as per Centre of Disease control & ADA.
Strict check is kept on STERILIZATION monitoring and is an essential part of our in office infection control program.
We only use FDA-cleared dental handpieces and sterilize them according to manufacturers' instructions; follow manufacturer instructions for sterilization and processing of all dental instruments and materials.